MOST-LOVED STYLES FOR YOU
STYLES AVAILABLE ONLINE AND IN-STORES- NOT TUCKED AWAY IN THE BACK CORNER, BUT ALL TOGETHER, LIKE THEY SHOULD BE.
STYLES AVAILABLE ONLINE AND IN-STORES- NOT TUCKED AWAY IN THE BACK CORNER, BUT ALL TOGETHER, LIKE THEY SHOULD BE.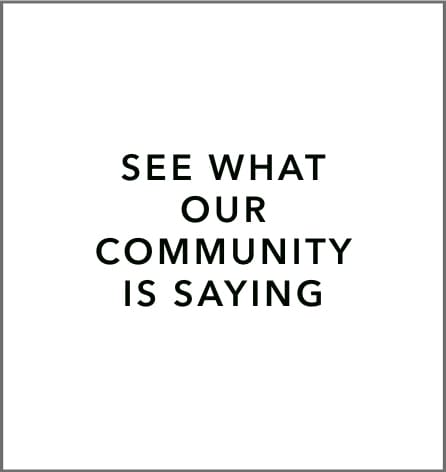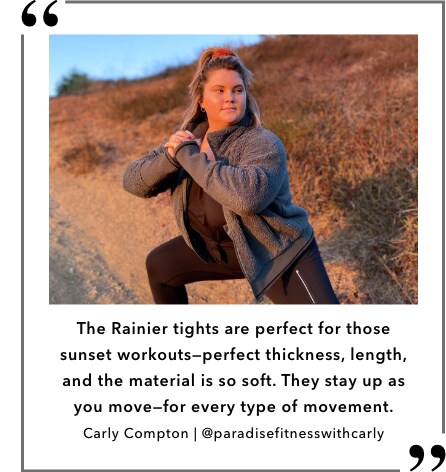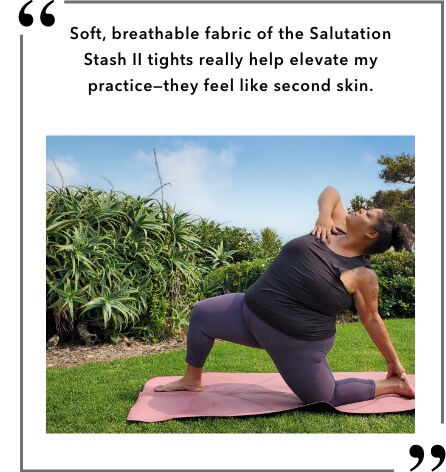 FAQs
Looking for your perfect fit? Check our size chart.
We've included size measurements in our size guide. But since every body is different, not all sizes fit the same way. Your best bet is to use your measurements with our size guide to determine which size works best for you. As always, you can return any time through our "Give it a Workout" guarantee, so there's no rush to get things back in 60 days.
No. When we redesigned our 1X+ sizes, we added a size 3X and worked with our customers to determine the right waistband height, pant length, and overall proportions to provide a best-in-class fit for active women size 1X-3X. Use our size guide to find the size that will likely work best for you. If you previously purchased a product that didn't fit, you can return it to any store or use this link to return it by mail and give our new and improved fit a try.
To do this right we are essentially starting from scratch, completing multiple rounds of fitting, testing and gathering customer insight. It's a very time intensive process to get the best fit while delivering the technical performance and beauty our customer expects from Athleta. We're excited to start by introducing our most technical and most loved pieces first—the ones our customers say they can't live without; our biggest ideas. We will be adding to our 1X-3X assortment monthly in the coming seasons.
Two options: you can return to any store for a full refund, or use this link to start the return process by mail.
All of our improved fits in 1X to 3X sizes are available online. Select styles in 1X to 3X are available in all stores, with more styles dropping monthly. If you place an order online and it doesn't work out, you can return in any store for a full refund or use this link to return by mail.
Yes, styles in 1X to 3X are now available in all of our stores. Check out our store locator to find your closest location.
Designed by active women, for active women. Feel comfortable and confident throughout the day with all your best plus clothes for women in 1x - 3x sizing (Typically fits US sizes 18 - 26). No matter what's on your to-do list, we engineered plus size styles to take you from high-sweat workouts to Sunday morning errand runs. Taking an off day from your workout routine? Explore plus size casual outfits perfect for lounging around the house or strolling through the neighborhood. The essentials to your plus size wardrobe? Everything. Made from the coziest fabrics out there, we created it all. Start building your look with sports bras engineered for peak performance. Next up? Plus size bottoms and tops that fit seamlessly to your body. All Athleta tights and leggings from XXS to 3x clothing, are made to smooth and compress with layered waistbands and buttery-soft Powervita™ fabric. Every plus size women's bottom is designed to keep you supported in all the right places. The final touch is all about layers. This means keeping you warm with sweaters and sweatshirts made with breathable fabrics that don't feel heavy, and completed with thoughtful, technical details. Flattering prints and colors make finding the best plus size workout clothes fun and customizable. Discover Athleta for 1x - 2x womens clothes, including up to 3x women's clothing. Learn more about all the pieces in the plus size women's collection—All expertly made to keep you moving in comfort and style.