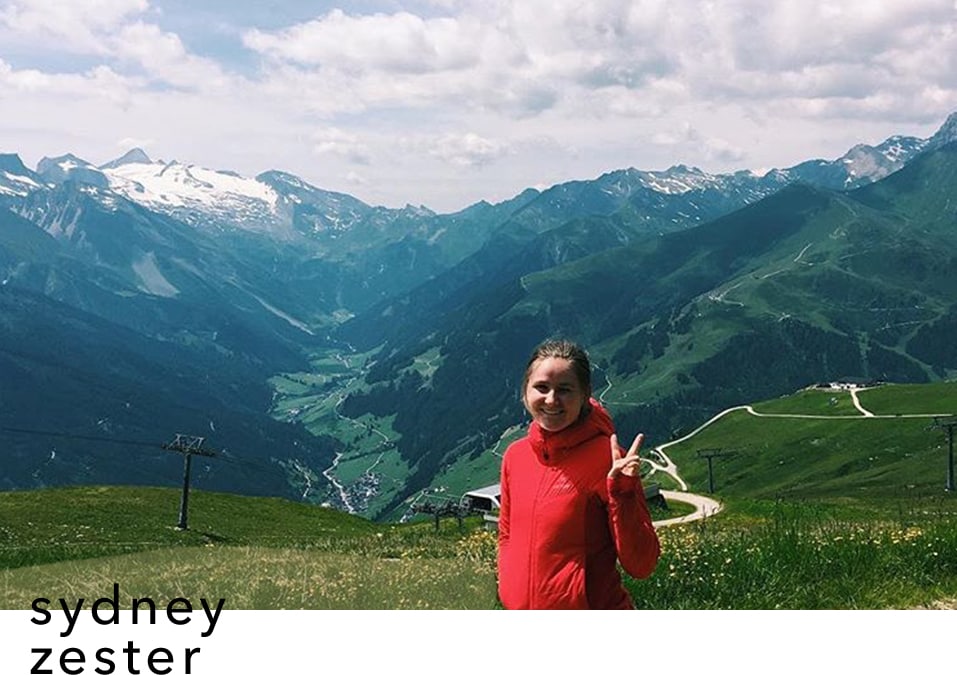 Writer & Runner
@RunWildandBe
Sydney Zester's words run through her when she's out on the trail breathing the mountain air. In a time when so many things are different, her art and her sport are two constants pushing her forward.
Home Remedies
One thing you did today for self-care:
I ran!
Favorite song to dance to right now?
Honeybee by The Head and the Heart
Comfort meal?
I made homemade chocolate chip cookies. Not a meal. But it can be.
First person you'll hug after this is over?
My mom
Workout that makes you feel the strongest?
Mountain repeats on the mountain near our house. I run to the top and back down as many times as I can.
Have you learned something new during this time?
I'm trying to learn how to use Procreate and do digital illustration. I'm also studying for the LSAT, which is its own beast.
Favorite cozy outfit right now?
Leggings and one of my husband's t-shirts.
q & a
Have your runs been feeling different?
It's been critical to get outside and move every day—this is probably a universal experience. It's doing so much for us emotionally, spiritually, and physically. There's a much deeper appreciation for the outdoors and fresh air. People aren't thinking about movement and fitness as, 'Oh I need to work out.' It's more, 'I need to get peace, quiet, and grounding in my day.'
What are you hearing from fellow runners in your community?
I started writing poems that speak to the experience of each day, and I've been calling them "Pandemic Poems." A lot of the time, they're about having sore quads and tight hamstrings that let people feel some small sense of normalcy in a sea of discomfort. Paying attention to these minute details gives us a sense of purpose and identity. And these "Pandemic Poems" are what people share to friends more than anything. They respond really well, which just shows how unified we all are during this experience.
When did you start writing poetry?
I've been writing since I was a little kid, but I always had it segmented. I had my poet identity, my academic identity, and my athletic identity. They all existed in different spheres, and once I started to see I could be all three at the same time, Run Wild and Be kind of blossomed into its own thing.
Where do you find your inspiration?
Running is really what inspires me. I'll be thinking a thought during a run and it turns into a poem. I think runners use running as a way to process things. I like to write about gender equity and gender-based violence. So, while I'm running, I'm able to process experiences or stories shared with me.
How has your definition of community changed over the past few months?
Even though we're all experiencing this situation differently, it's impacted all of us in some way. I feel like social media gets such a bad rap, but it's been really powerful as we're all going through this. People have been able to see how we can still come together. It's so cool to see people creating and sharing their art. There was so much more judgment and comparison before, but now it's being used as this tool to connect us all.
What are your wishes for yourself and your community coming out of this moment?
I want everyone to be healthy first and foremost. I also just hope it brings more empathy. I think that's something we can always use more of. That's something that makes our humanity and society better, but you really have to practice it and make it part of your personality. I hope this allows people to understand that we all experience things differently depending on our backgrounds, and that we should be kinder and gentler to each other.
"Creativity can come from boredom, from not feeling inspired at all. Don't feel overwhelmed by this, but instead anticipate what can come from it. Turn inwards and be grateful for this safe space."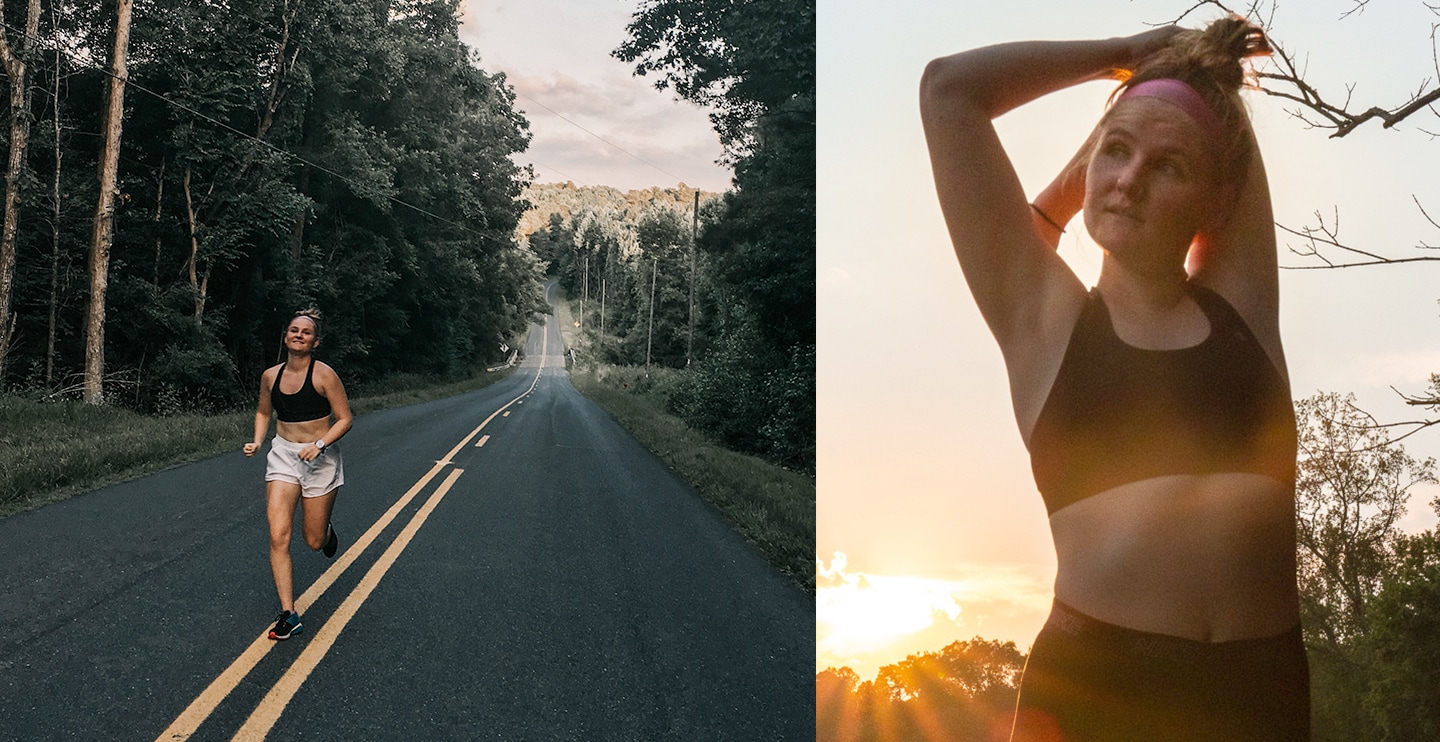 What motivates you to stay connected?
With the Run Wild and Be community, it's always the responses I get. With the "Pandemic Poems," I'm getting a ton of messages saying, 'You were able to put something into words that I was feeling and didn't know how to articulate.' That's really meaningful, and I'm always humbled by that. It's a small slice of something that I can give to someone that I don't really know and probably won't meet. But in some way, I made their day better.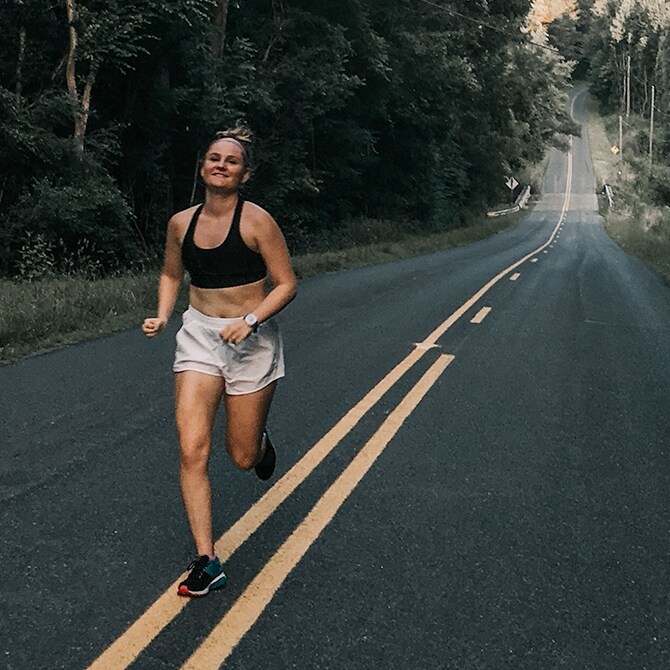 What would you say to women who might be feeling less inspired?
Creativity can come from boredom, from not feeling inspired at all. Don't feel overwhelmed by this, but instead anticipate what can come from it. Turn inwards and be grateful for this safe space.