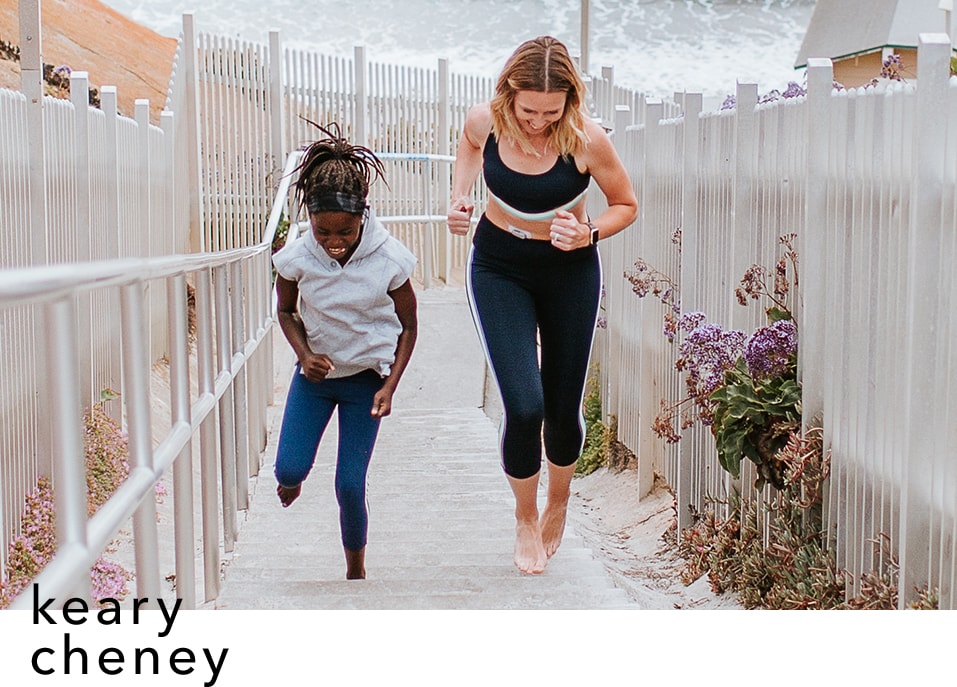 Speaker, Mother, Type 1 Diabetes Advocate
@graceandsalt
Life taught Keary resilience. And she's teaching us what it means to her in a moment we need it most.
Home Remedies
One thing you did today for self-care:
Worked in the garden
Outdoor activity you can't wait to get back to:
Hiking!
Workout that makes you feel the strongest:
Normally a good group strength class, but right now, a long bike ride with the kids
Coziest outfit:
I wear Athleta leggings every single day
Quarantine confession:
I had cookies for breakfast (and didn't tell the kids)
q & a
What's the importance of connection in this time? What motivates you to stay connected?
Everyone's experience right now is so different. For us, staying connected to people keeps us going another day, gives us something exciting to look forward to tomorrow. We reach out to friends, to the diabetes community, to parents homeschooling for the first time. We try to be a little source of hope for people amidst the chaos.
Seeing families walking around the neighborhood together, people finding ways to be really creative—it's forcing us to slow down and remember what's important in life.
The thing we all need right now is hope. And that looks different for everyone. In other seasons of my life it was friendship, sometimes it's technology that manages blood sugar. In this season, it could be as simple as a new recipe that feels easy and healthy for someone to feed their family, so we share that kind of stuff whenever we can.
What makes you feel the most connected to yourself right now?
I find time to do things that fill my soul. For me, that's the outdoors, the fresh air. Our family loves hiking and family bike rides. Just being connected to nature. Yesterday I spent a few hours gardening, just connecting with the earth, and I felt so filled after that.
You came up with such a great way to connect with your kids while teaching them—the quarantine cook-off challenge. I'm sure more moms out there would love to hear about it.
I knew all these families would start homeschooling with no experience and be looking for ways to teach in engaging ways. So we wanted to do something fun to help inspire healthy eating and incorporate learning. The challenge was to cook something with ingredients starting with the letters that spell "Corona." Older kids could write down directions of how to make their food. Younger kids could work on letter sounds. This is how we do a lot of our learning. Home schooling can be fun!
How has your definition of community changed over the past month or so?
I don't think it's really changed, just re-enforced how important it is. It's so valuable to have strong community—especially the diabetes community. We're doing everything we can to keep our relationships strong, but there's still something to be said about being able to give someone a hug. I can't wait for that.
How do you manage to stay so positive, as a woman, as a mom, and as an immuno-compromised person?
This has been 30 years of life lessons that I'm holding onto. Our story of how I was diagnosed with Type 1 diabetes and my daughter, Zola, was diagnosed two months after me—the only way I got through was holding on to hope that there were better days ahead. Even amidst all the hard things, there were so many beautiful things to be thankful for. And when I focused on those things, it gave the hard things some purpose in my story. I learned so much about what it means to be thankful, and I've carried that with me into this situation. This won't last forever. And so much beauty can come of this—our time as a family, communities supporting each other, my kids being more creative and thankful.
My diagnosis was so hard, but hearing Zola's—it all made sense. It gave me purpose, and I knew something beautiful could come of it. That's the lesson that's carrying me through this new reality.
"It's almost like we're switching currencies. We're not rushing around spending money on things, we're spending time. Investing in the things that truly matter."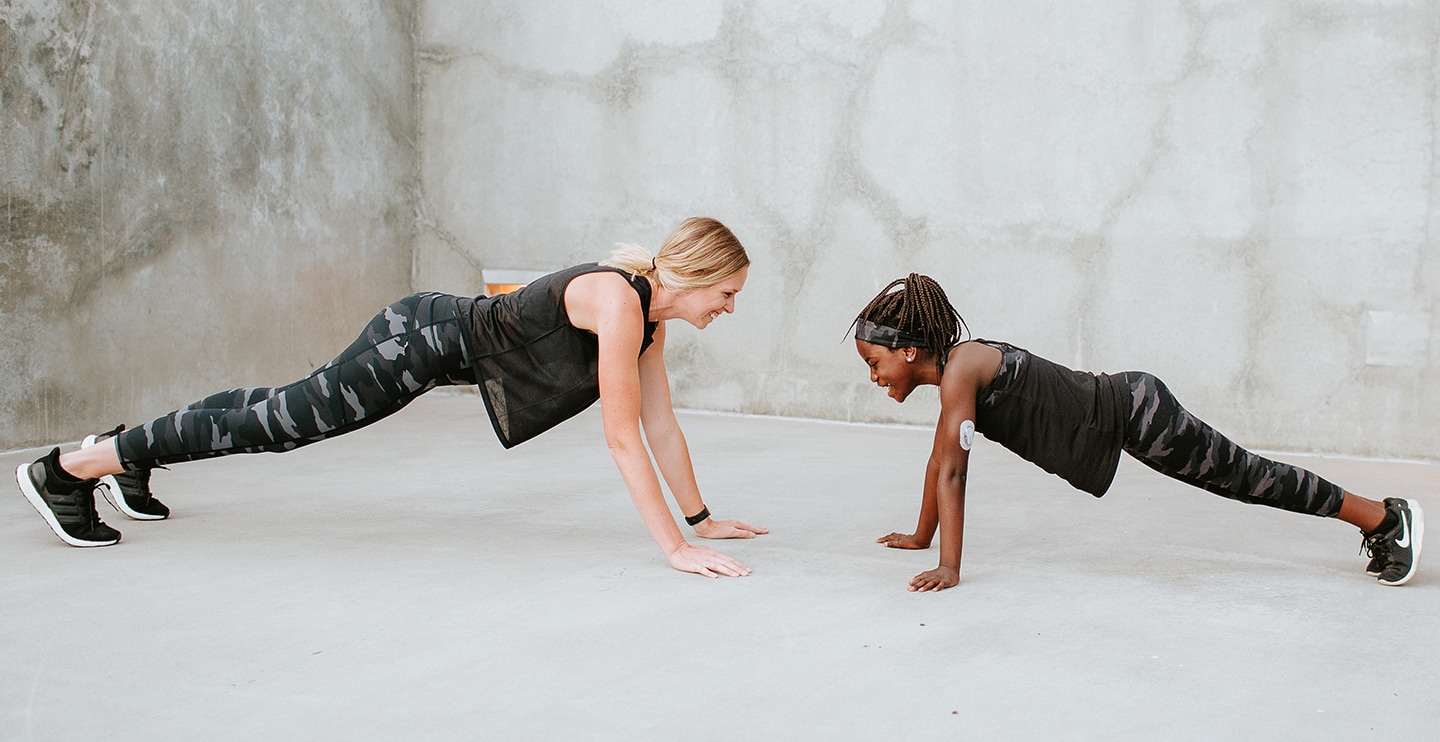 You've been through a lot, and it's only made you stronger. What keeps you going, makes you so resilient?
The times I've felt the most purpose in the various seasons of my life have been when my pain has ultimately helped someone else. People would say, "just reading your story inspired me," that our diagnosis isn't the end, that there are beautiful days ahead, to be celebrated. That gives me the momentum to keep running the race. Even if nothing existed outside of my family, I'm running the race for Zola. I knew she would watch how I live with diabetes, how I carry myself, talk about it, so I asked myself, what do I want her idea of it to be? I want her to see it makes me strong, it makes me brave, it challenges me to push hard and do the hard and scary things. So, I live my life to model that for her, and for anyone else that needs to see it.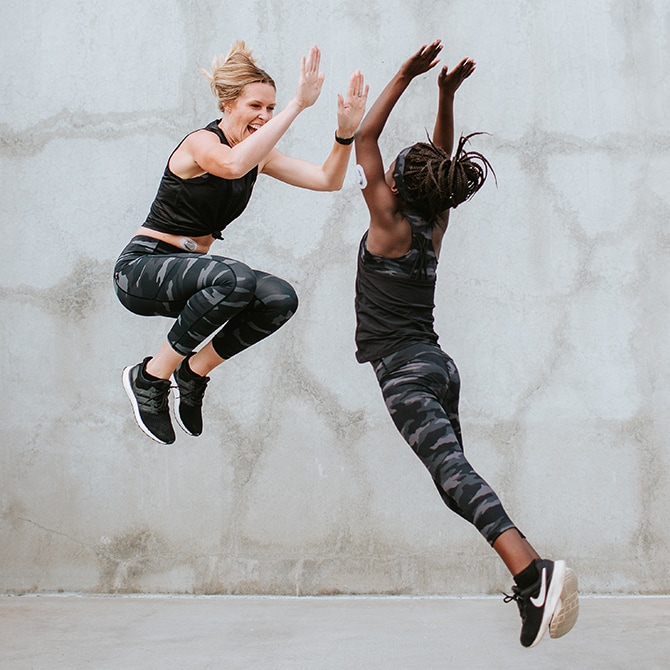 What has this experience taught you? What do you hope we all learn from it?
It's taught us what's important, reminded me that family is what matters. When this is over, I want my kids to look back and say, "Mommy was present with me"—to remember the games we played, the bike rides we took every night, how we set up the fire pit and made smores and pretended like we were camping. They're not going to remember the checklist from our school lessons or that the house was kept clean. This has reminded me what is important, and for me, that's memories with my kids.
I hope the world slows down a bit. I'm seeing it with a lot of families now, spending so much time at home together. It doesn't make it easy but it's beautiful that we're spending more time together. Spending more time checking in on friends, not getting caught up in the busy things. It's almost like we're switching currencies. We're not rushing around spending money on things, we're spending time. Investing in the things that truly matter.