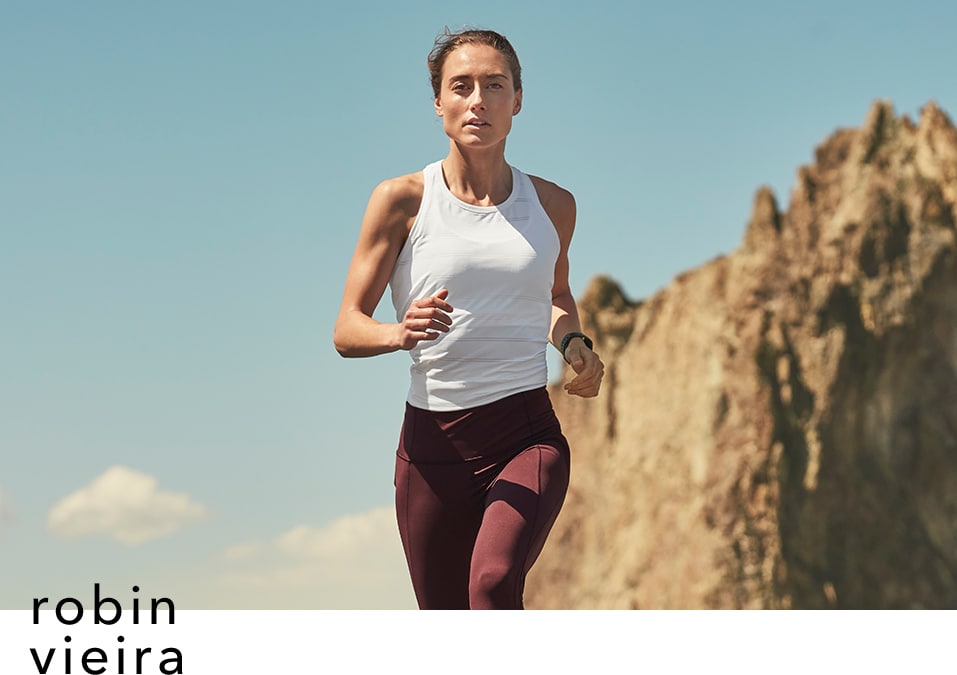 Ultra Mountain Runner & Yoga, Mindfulness & Meditation Teacher
Bend, OR @mindfullyrobin
Whether in mediation or out on the trail, Robin Vieira is meeting herself where she's at, one day at a time. And she reminds us that, like anything, compassion for ourselves takes practice. Whether in mediation or out on the trail, Robin Vieira is meeting herself where she's at, one day at a time. And she reminds us that, like anything, this takes practice.
Home Remedies
One thing you did today for self-care?
I drank a full glass of water this morning, stepped outside to get some fresh air and let my dog run around before the emails started.
Favorite song to dance to right now?
Fatal Fantasies by Gold Fir
Comfort meal?
Homemade pizza.
First person you'll hug after this is over?
My mom.
Workout that makes you feel the strongest?
Kettlebell workouts.
Have you learned something new during this time?
I'm about to start my own sourdough. And I've started composting for my garden.
Favorite cozy outfit right now?
Yoga pants and a sweatshirt.
q & a
How has quarantine changed your day to day?
I think a lot of us thought working from home would be easier—but it's very tricky. I have to consciously create separation throughout the day, because it's really easy to get lost in the fluidity of one hour to the next. Everything blends together and, before I know it, it's 9pm. I find it helps to change my environment—even if it just means getting up from my desk. Even deciding when I drink coffee versus tea and when I eat what my meals. I've also had to actively maintain existing connections and actively create new ones to avoid feeling totally disconnected. As a result, I feel even more connected to people than I did before.
What are you hearing from running buddies these days?
Appreciation for fresh air and access to trails. And overwhelming gratitude for having a body that can move and run. There's also sadness for not having that close physical connection of running together. I have a girlfriend who led a virtual run contest for the month of April, so it's cool to see women champion their community of female athletes in new creative ways.
How has your definition of community changed over the past month or so?
Community is more about sharing values rather than abilities. Now more than ever, community needs to welcome all shapes, sizes, and abilities. I used to think of it as the physical "showing up," like meeting at a trail head for run club. Now it's simply knowing that there are people out there that are united around a common vision. That seems to be enough right now.
What are your wishes for yourself and your community coming out of this moment?
To remember this sense of gratitude and appreciation for each other. And to continue to actively step out of our day-to-day siloed channels to satisfy our innate need for connection and belonging.
What makes you feel the most connected to yourself right now?
Meditation, sweating once a day, and separating things in my life. I'm trying to be super present, whether it's with my mindfulness practice, my dog, my boyfriend, or loved ones over the phone. If a notification pops up, I try to pause and fully give my attention to who or what is requiring it at the moment. As for the sweating, I do a weekly run that's 15 to 20 miles long on the trails, because I have access to them from my house. That's a massive dose of therapy. My dog Sky needs at least 4 miles of exercise a day, so he also keeps me moving.
"In this moment, it feels like there's a pressure to be the very best versions of ourselves. You don't have to be perfect, now or ever."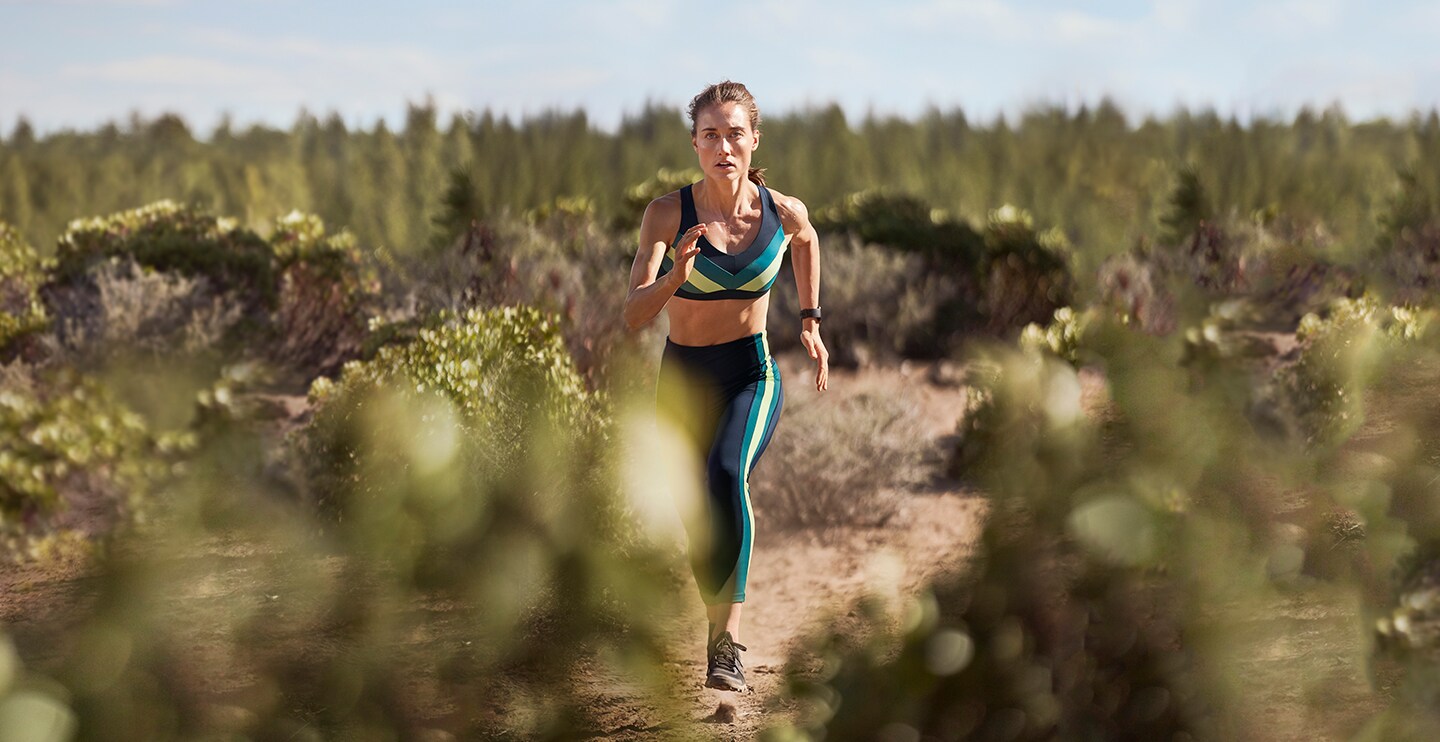 What's the first thing you're going to do when we get back outside?
Visit my family in Seattle. I'll also hopefully help organize a big camping trip, which my friends and I try to do every year. The mountain biking trails are prime right now, so we'll aim for Hood River, OR.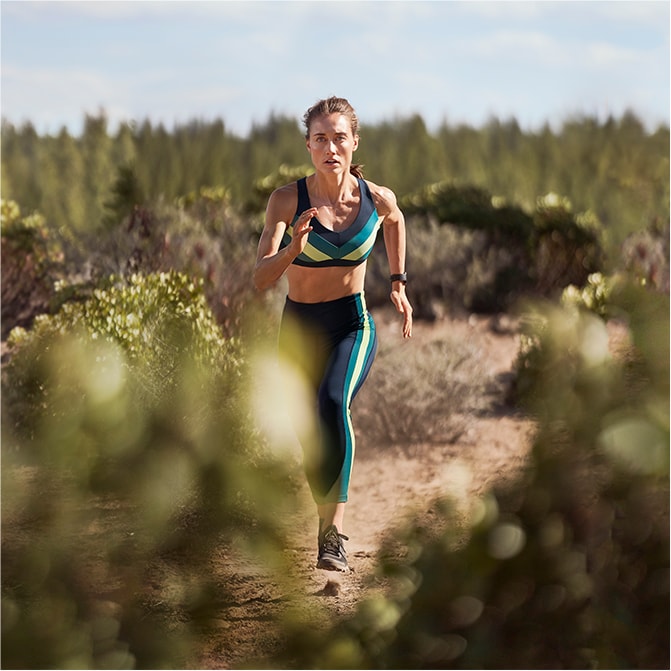 What/who is inspiring hope right now for you?
The women in my life have been a huge source of hope for me. My grandma recently passed away after her battle with ovarian cancer, and I've had a lot time to reflect on her life. She's been a huge source of inspiration, helping me to slow down and appreciate the little things. My mom is an ultrasound stenographer working with high-risk pregnancies. She works in a Seattle-area hospital at the center of the outbreak. Despite the obvious risks, she does her job with a smile. Finally, my sister Kelsey who is on the autism spectrum is always a huge source of inspiration. Due to restrictions, she hasn't been able to see my family in weeks. She recently learned how to use video chat, so we're able to catch up as a family. She's non-verbal, but she just sets the iPad down next to her just to know we're there.
What would you say to women who might be struggling to cope or feeling less inspired?
In this moment, it feels like there's a pressure to be the very best versions of ourselves. You don't have to be perfect, now or ever. You don't have to have your best workout, your most perfect meditation, your best meals. Right now, we have to practice forgiveness and empathy—not just for others. We have to understand that this pandemic is affecting us on a whole number of levels, seen and unseen. Forgiveness is a good way to begin. If you feel unmotivated—just "blah"—sit with that. Hold space for that feeling as a signal to yourself that it's ok to slow down. And, oftentimes, this acknowledgment allows you to move through the moment to find out what you truly need in that moment.
What have you learned about yourself in this moment?
I've had three major realizations. First: I realize that I'm constantly growing. Just because we can't see or feel the growth doesn't mean it's not happening—we're never stagnant. Second: I've learned it's hard for me to step outside of my comfort zone. But I'm forcing myself to more now. Whenever it feels hard or I resist it, I take it as a sign to lean into it. Third: I'm learning that I have a huge need for creating space for myself right now. Whether that's a clear surface to work on or a made bed with clean sheets. Carve out a space—no matter how little—where you can control and understand what's going on. It makes a huge difference during a time when we can't control or understand a lot of what's going on around us.