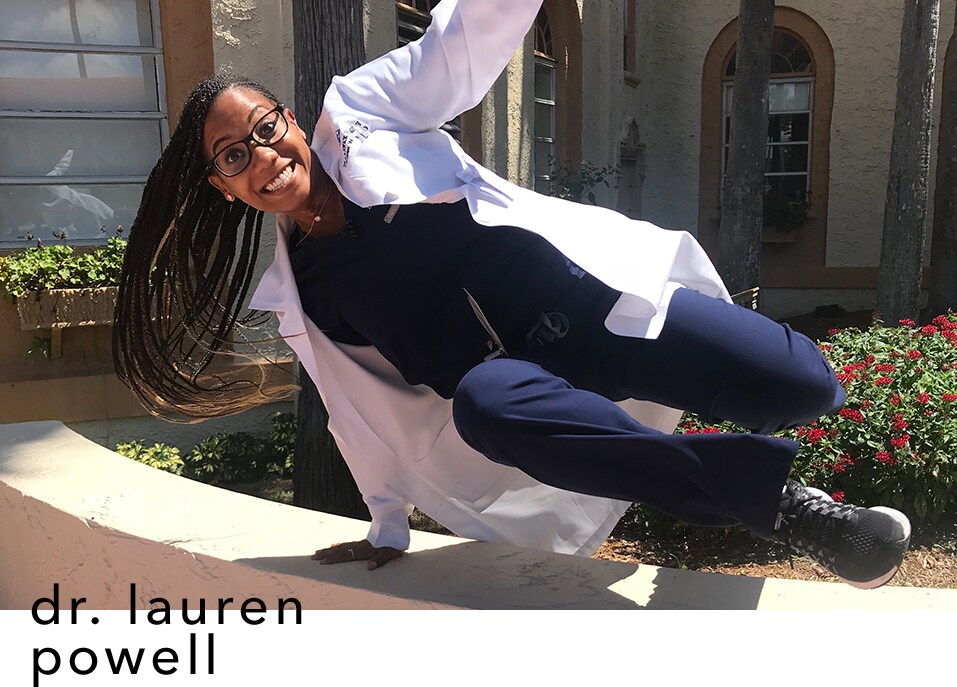 Family Medicine Physician &
The Culinary Doctor ™
@drlaurenpowell
Dr. Powell is determined to emerge from this moment even stronger—and she's bringing her community along with her.
Home Remedies
One thing you did today for self-care?
I went on a nice long walk
Favorite song to dance to right now?
Liquid Gold by The Colleagues
Comfort meal?
Some kind of ice cream.
First person you'll hug after this is over?
All my nieces and nephews.
Workout that makes you feel the strongest?
Any kind of HIIT workout using my own bodyweight.
Have you learned something new during this time?
I took a refresher course on how to operate a ventilator.
Favorite cozy outfit right now?
Black zip-up onesie and these fuzzy socks that my husband hates.
q & a
We're so inspired by your efforts to keep your fellow medical professionals motivated through the power of movement. How did it start?
In my office, we have meetings every three hours—information is changing that quickly. And it isn't always for the better. So, if people are feeling down, we just pause for a quick circuit. You can't help but laugh and smile when you're at work moving together. We have a good time with it, and people feel so accomplished after. We know exercise releases endorphins to boost mood, but it's also great for camaraderie.
You are known as The Culinary Doctor ™️. What words of wisdom do you have for us in this moment, especially for those in our community that might be more resource-constrained than ever?
Food is one of the most powerful drugs we have. If you have the option, put good things in your body. If you have the choice to pick up almonds instead of sweet 'n' salty snacks, do that. And, now that your kids are at home, try to help them do the same. I'm always surprised at the grocery store—there's still so much fresh stuff on the shelves. I try to bring in lunch for my office one to two times a week, because I know they're feeling extra pressure right now to nourish themselves and their families.
How do you see your role in this moment?
I'm a primary care provider, and one of my two offices is designated solely for telemedicine. This means my staff and I manage patients virtually to keep them out of the ER. One day a week, I see patients who need to be seen in person. At the end of the day, people need accurate information on COVID-19. So, I also spend a lot of time checking in with others, from my own friends and family to my followers on social media.
How has your definition of community changed over the past month or so?
Today, my community is made up of the people I spend all day with—my only real human interaction outside of my husband—and my fellow doctors across the world who are genuinely trying to help in this moment. A group of us have joined together virtually to spread accurate information about COVID-19. There are 19 of us, and I've only met three in person. Every day, we check in and encourage one another. This moment proves that community isn't always made up of the people you can touch. You might just share something in common.
What are your wishes for yourself and your community coming out of this moment?
I hope we come out of this valuing our health and our connection to one another more than ever.
"We determine how we come out of this. We must do whatever we can to take care of ourselves, now more than ever."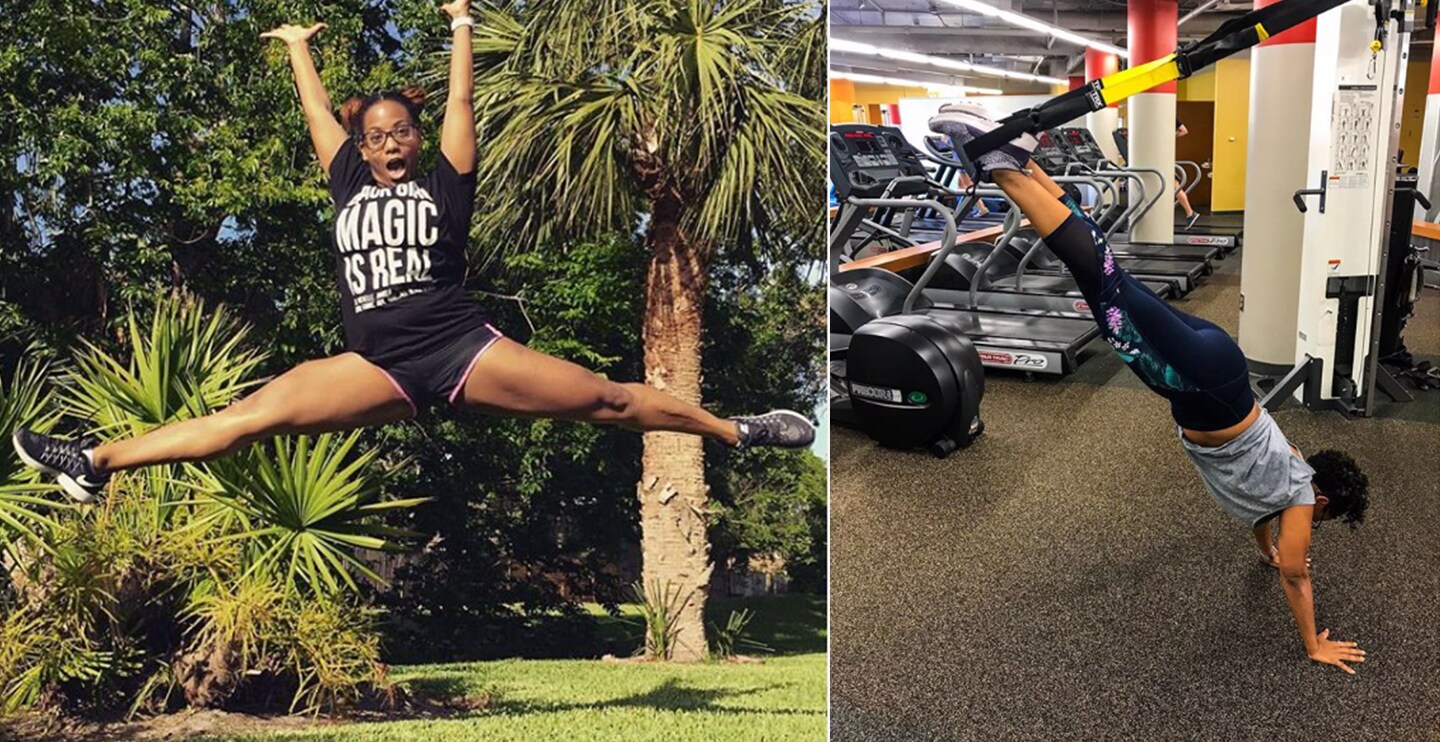 What makes you feel the most connected to yourself right now?
As a doctor, you need to have the right answer—you need to be strong. Sometimes, I want to be honest with what I'm feeling—fear, exhaustion, frustration. It's important to have at least one person with whom you can be vulnerable, who can validate your experience. I'm grateful for those few people I know I can call.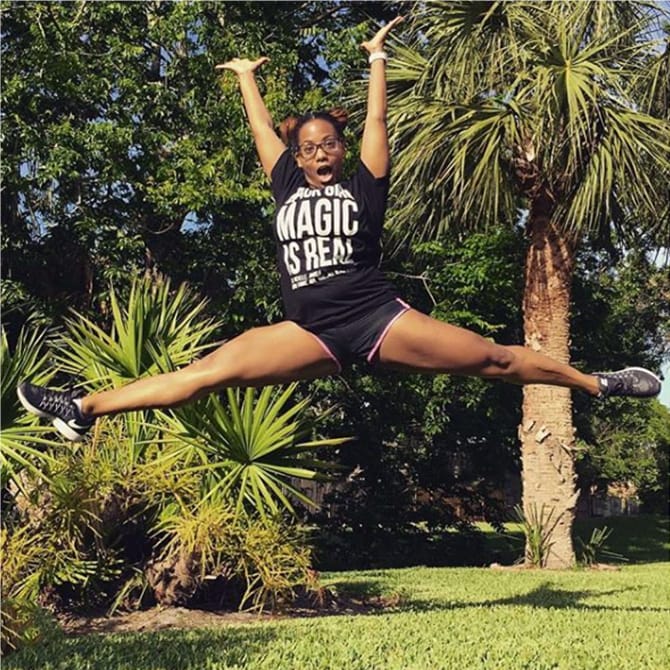 What's the first thing you're going to do when we get back outside?
I need to get my eyebrows waxed. It's so bad. But I also really want to get my parents and my husband's parents together for a family trip. No excuses.
What's inspiring hope in you?
Random acts of kindness are really renewing my faith in humanity. People are willing to help people they don't even know.
And for those who are struggling to feel hope?
We all play a role. I'm not in the ICU or the ER. But I still have a role to play. Even if it's just letting people know you're there for them. When you recognize you're part of something bigger, it's empowering.
What have you learned about yourself in this moment?
I've been reminded that I'm only human—I feel things just like everyone else. I've also been reminded to slow down. I'm always rushing to the next thing, but I appreciate presence now more than ever.